Configurator solution Merlin CPQ
Powerful. Intuitive. Inspiring.
Merlin CPQ enables quick and error free configuration and quote generation for complex products. Merlin CPQ is based on a toolkit design and includes various standardized modules from which you can select the desired solution components.
Numerous customers trust in Merlin CPQ

FastUp to 90% savings
in the sales process
PreciseFast, ideal product finding,
also for individual inquiries
Efficient

Easy data maintenance despite increasing product complexity
TailoredQuick and perfectly fitting product configuration,
also for individual requests
Intuitive

Graphical modelling of products without programming knowledge

Smart

Knowledge transparency through centrally stored information
Multiple functions for the best customer experience
Our CPQ software offers you numerous functions that make your everyday work easier, from contact and lead management to the team calendar and smart assistants. Thanks to the intuitive SmartDesign Technology®, you work on all end devices with the same interface and a simple operating concept.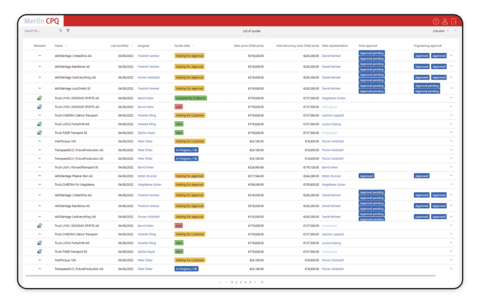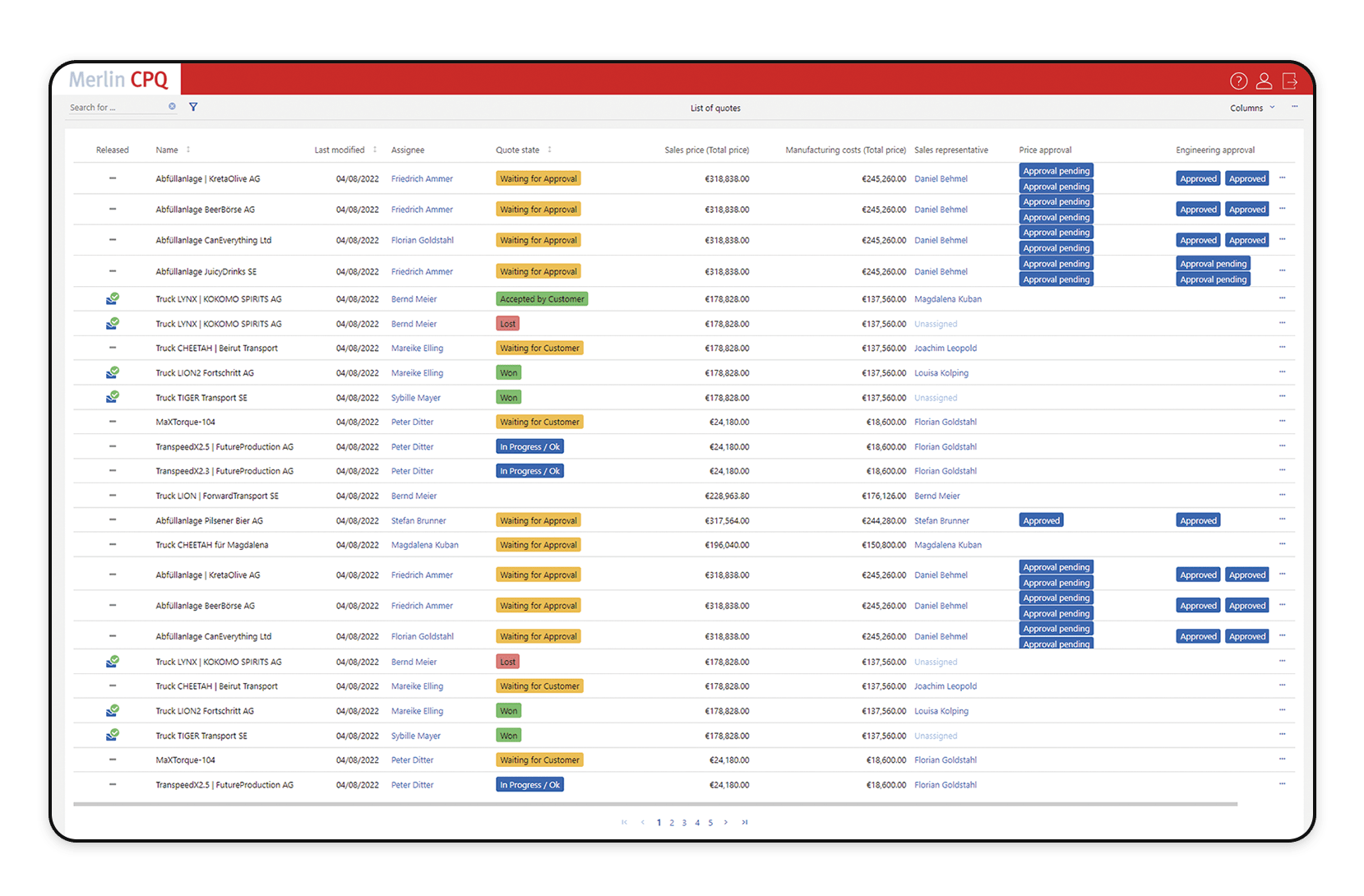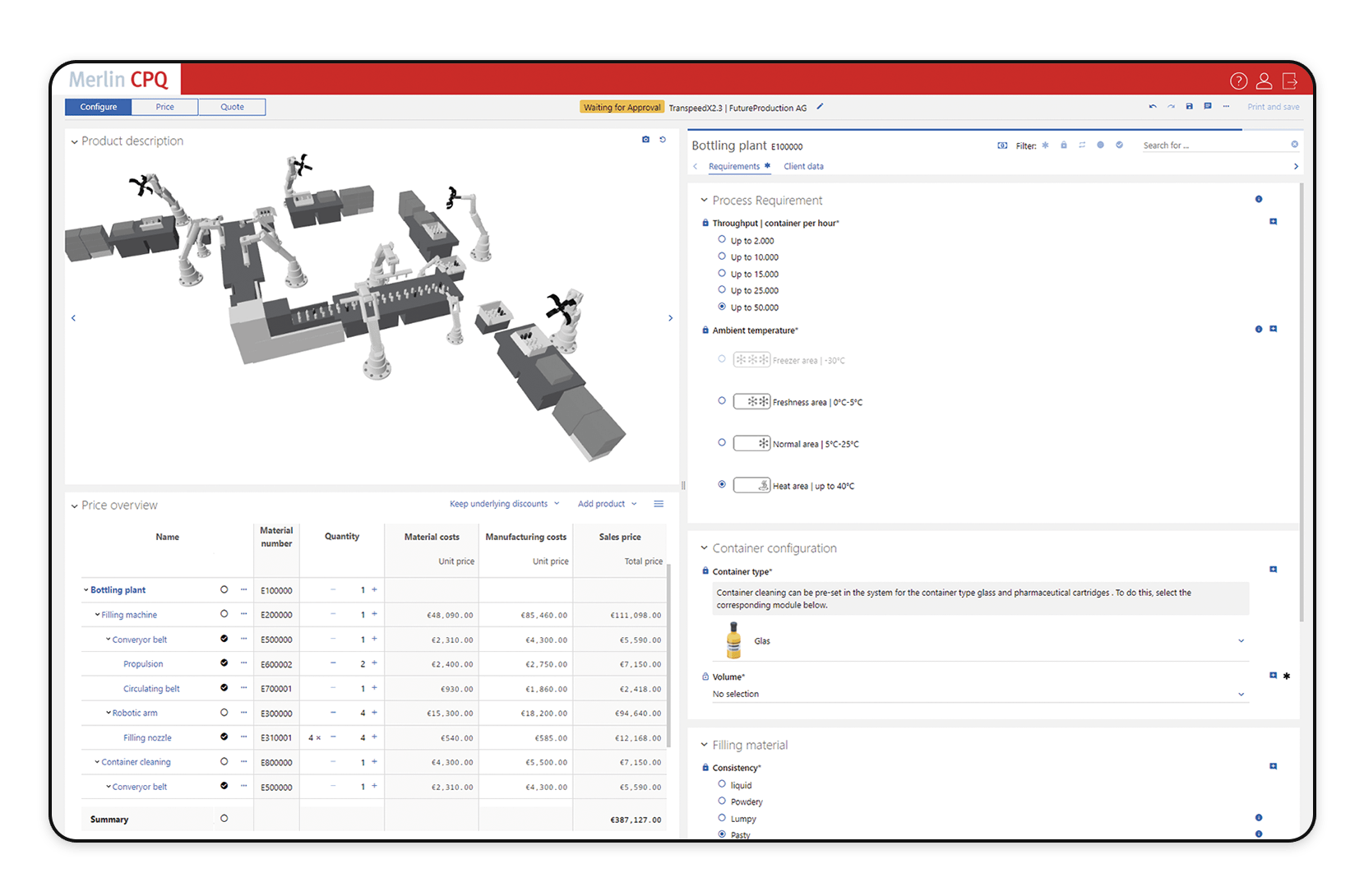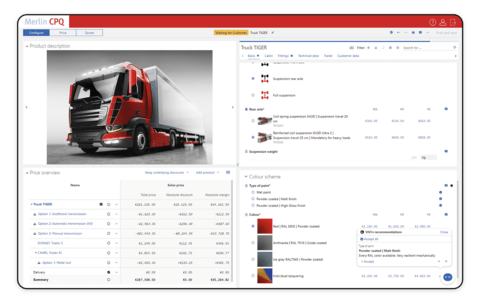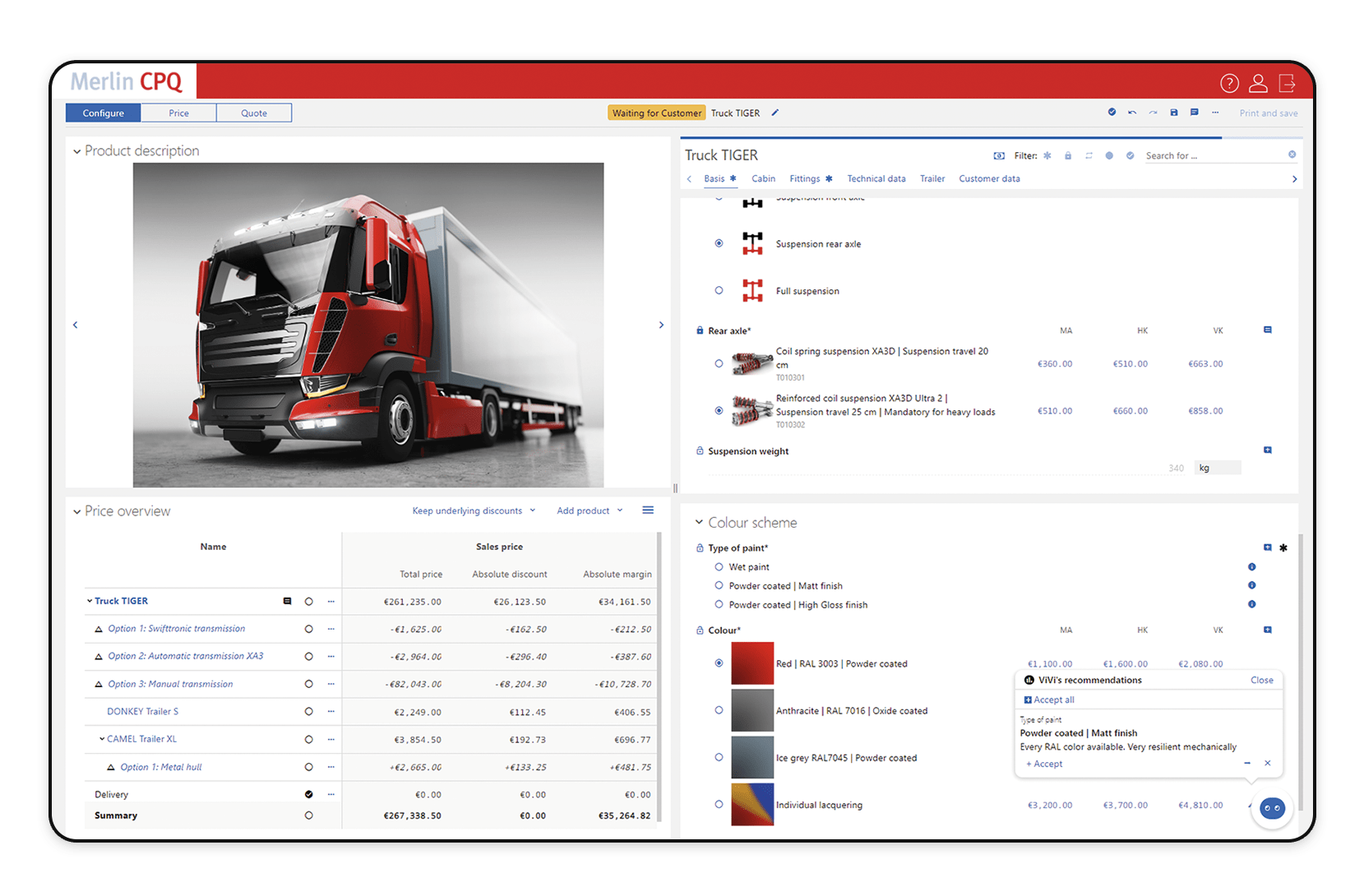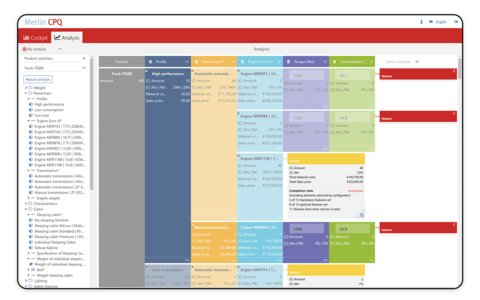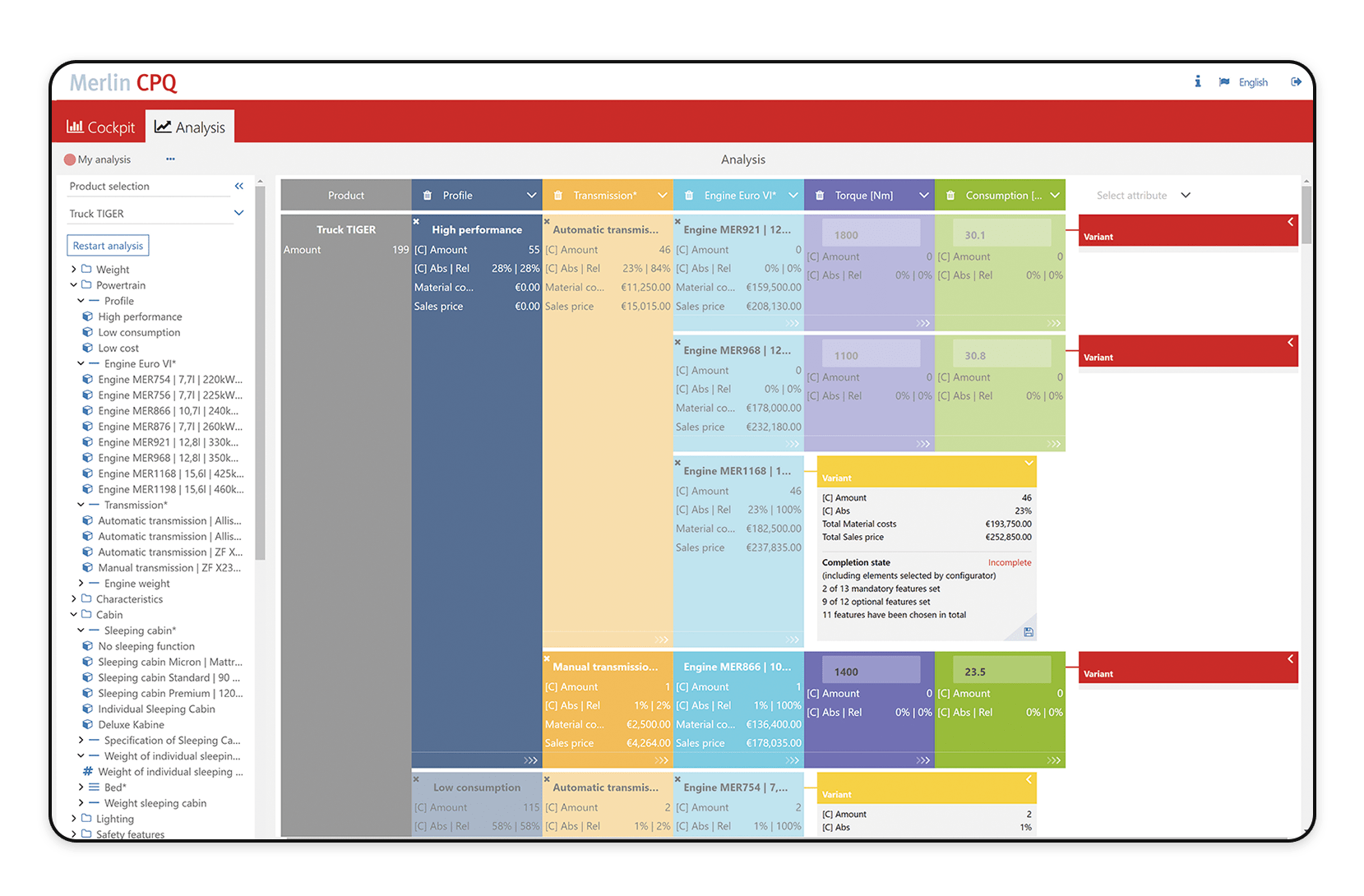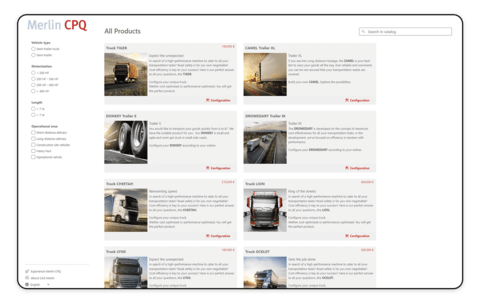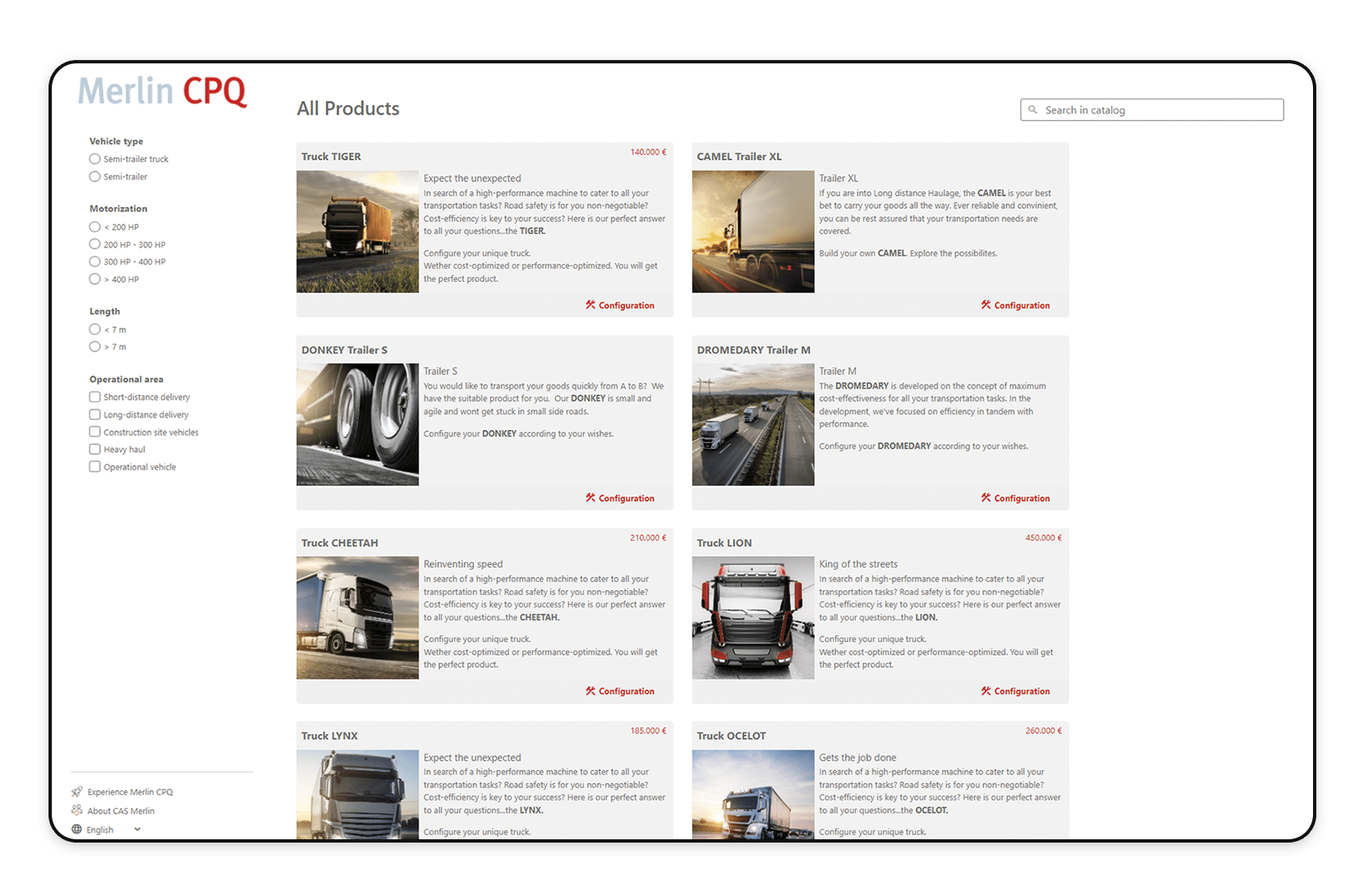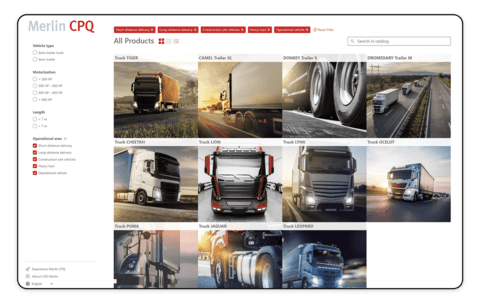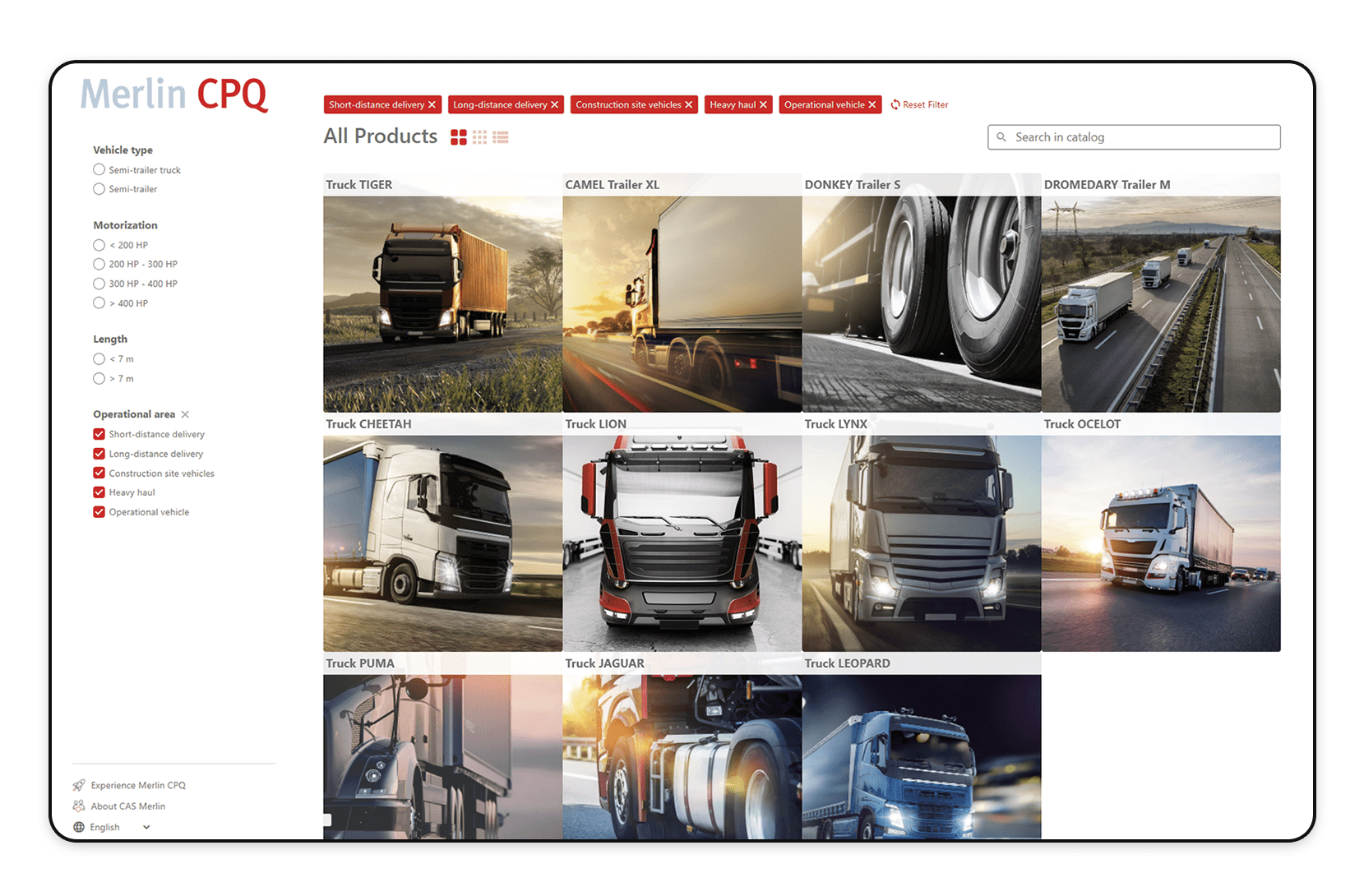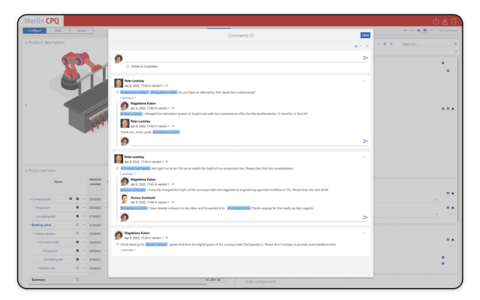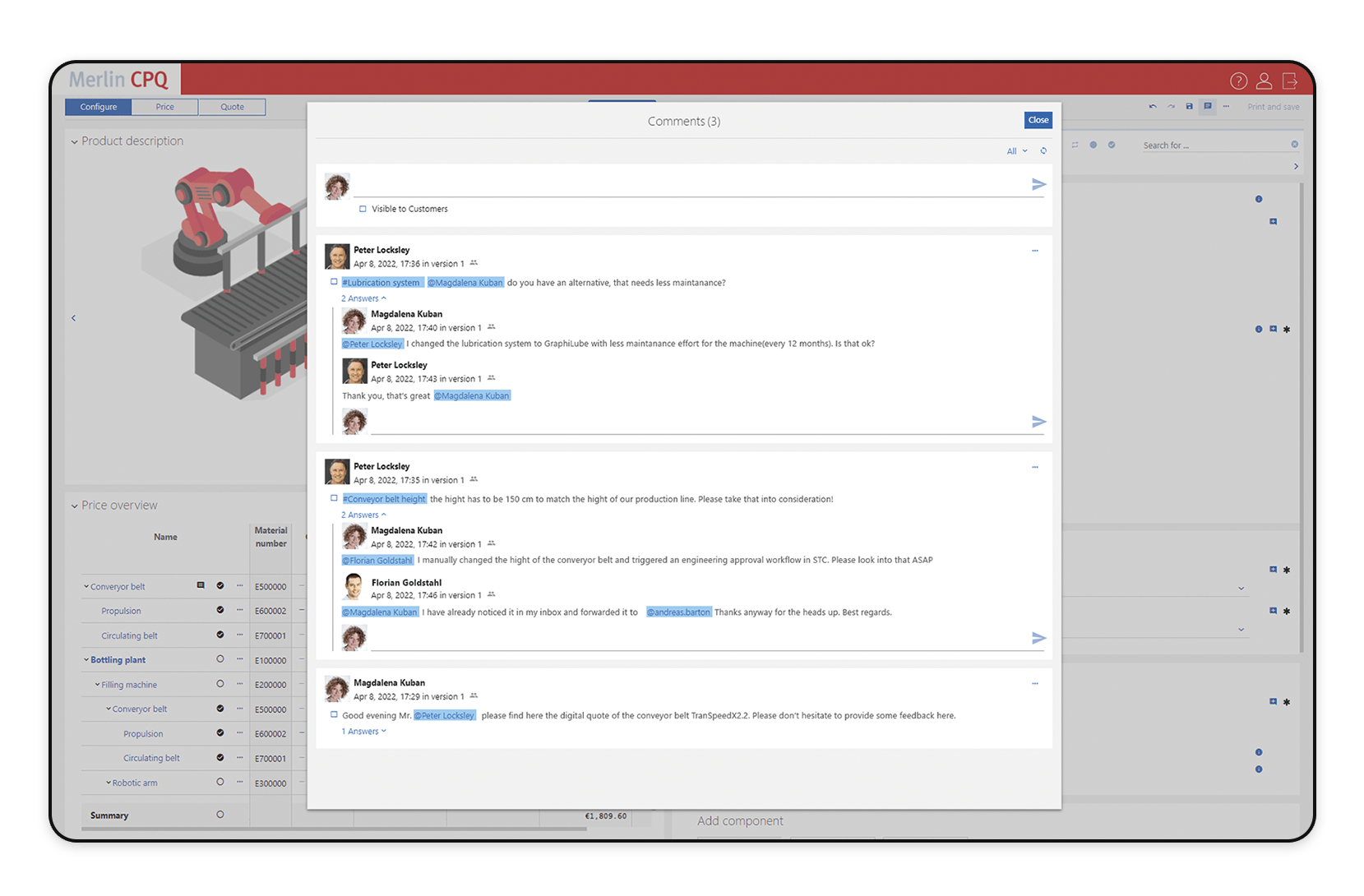 Merlin CPQ success stories
Customer voices
Merlin CPQ – the product configuration software for complex products
The development of tailored products requires many resources
The demand for highly individualized products is ever growing. Being able to quickly generate tailored quotes for highly complex products and thereby fulfill individual customer requirements ensures your decisive competitive advantage. But companies are well aware of the additional work they need to invest when creating quotes for complex products such as juggling various dependencies.
Configure products in no time
To facilitate the manufacturing of complex products, a computer-aided variant configurator helps create individual quotes for customers with just a few clicks. Product configurators not only support sales staff in creating quotes, but also ensure smooth order processing. The increased productivity will be noticed in the entire company.
Companies benefit greatly from product configurators as they can respond to customer requests in no time at all. Tailored quotes can now be created in a matter of clicks saving a vast amount of time. Once software is deployed, dependencies can be taken into account and production becomes more efficient, reducing customer complaints. As a result, your customers are more satisfied and everybody involved in the process enjoys their work.
Product configurator Merlin CPQ boosts your sales
Merlin CPQ is an excellent solution when configuring highly complex products. Designed according to the modular principle, the configurator uses various existing standard modules to configure tailored, complex products by combining them in no time. The result: a significantly shortened sales process, tailored quotes, easy data maintenance, and satisfied customers and project members.
Start your CPQ success story today
We can help you on your way
Support requests
Do you have a question about Merlin CPQ or your service contract?
Please get in touch with us - our service staff will take care of you and answer any questions immediately.