The No. 1 CRM + AIA® software for your company
The cross-industry standard CRM + AIA® solution
Revolutionize your customer relationship management – with the powerful CRM + AIA® standard solution CAS genesisWorld. With a range of flexible modules, the CRM + AIA® solution fits your requirements exactly. Intelligent interfaces enable the solution to adapt to your existing ecosystem with ease. Customer data is entered, maintained and used profitably across all departments. Your company will form one team and together you will impress your customers.
Numerous customers trust in CAS genesisWorld
Central

Benefit from corporate processes and access the latest customer data in one central CRM + AIA® solution

MobileAccess current customer data
on the go with all end devices
Flexible

Adapt your CRM + AIA® solution to meet your sector's needs and fit your company size
Efficient

Access all customer sales and customer services data with ease

Authentic

Provide first-class customer consulting and services using current data

Customized

Produce customized offers to help convince your target group
Multiple functions for the best customer experience
Our CRM + AIA® software offers you numerous functions that make your everyday work easier, from contact and lead management to the team calendar and smart assistants. Thanks to the intuitive SmartDesign Technology®, you work on all end devices with the same interface and a simple operating concept.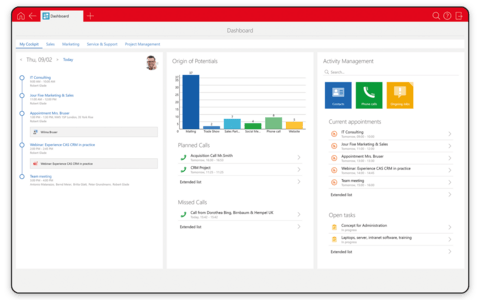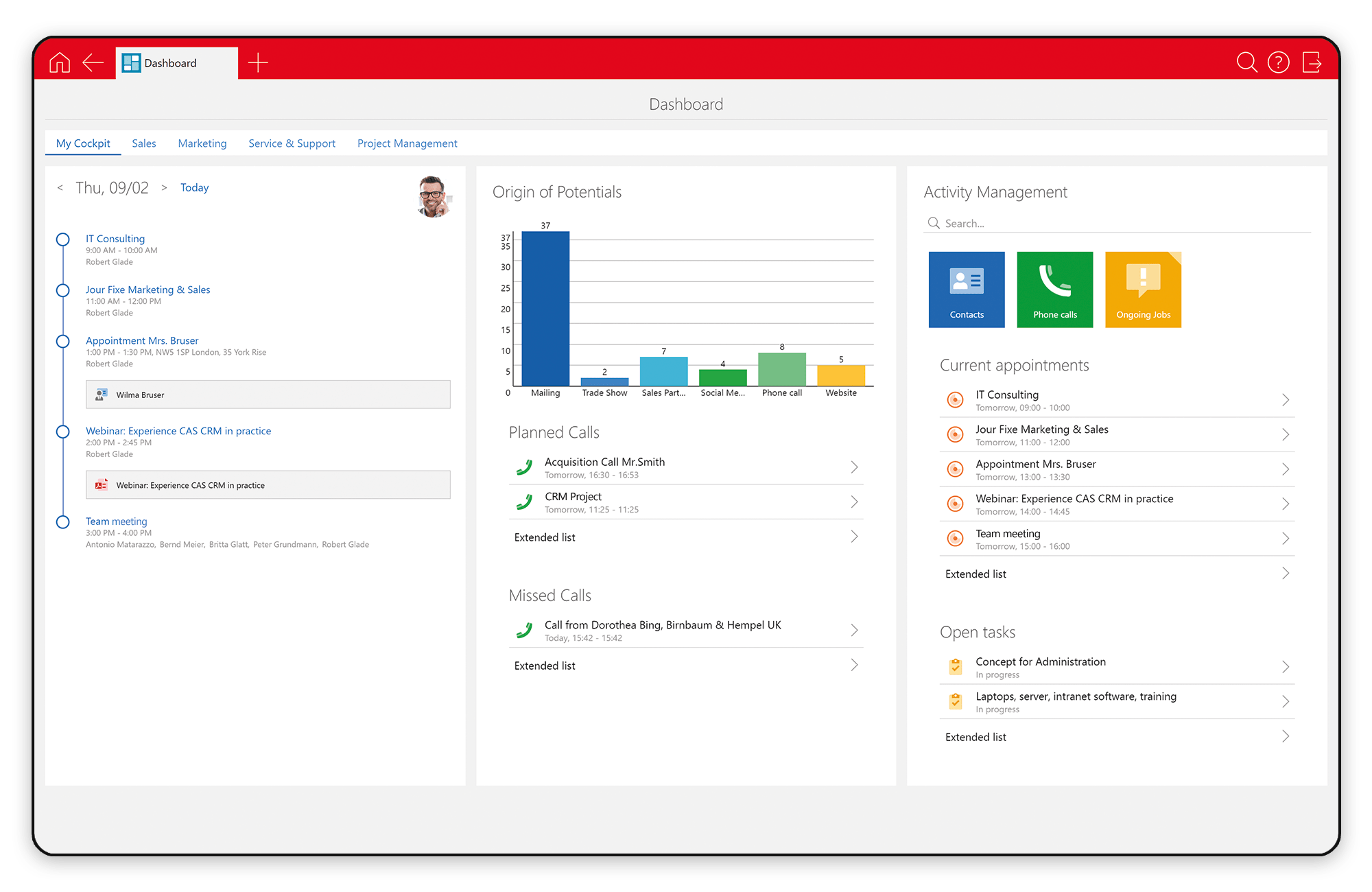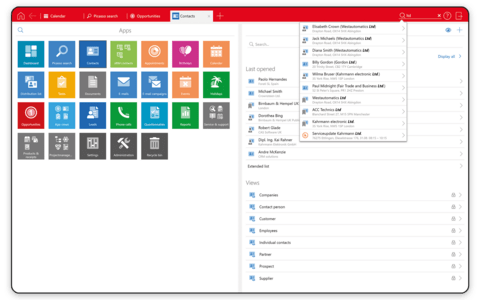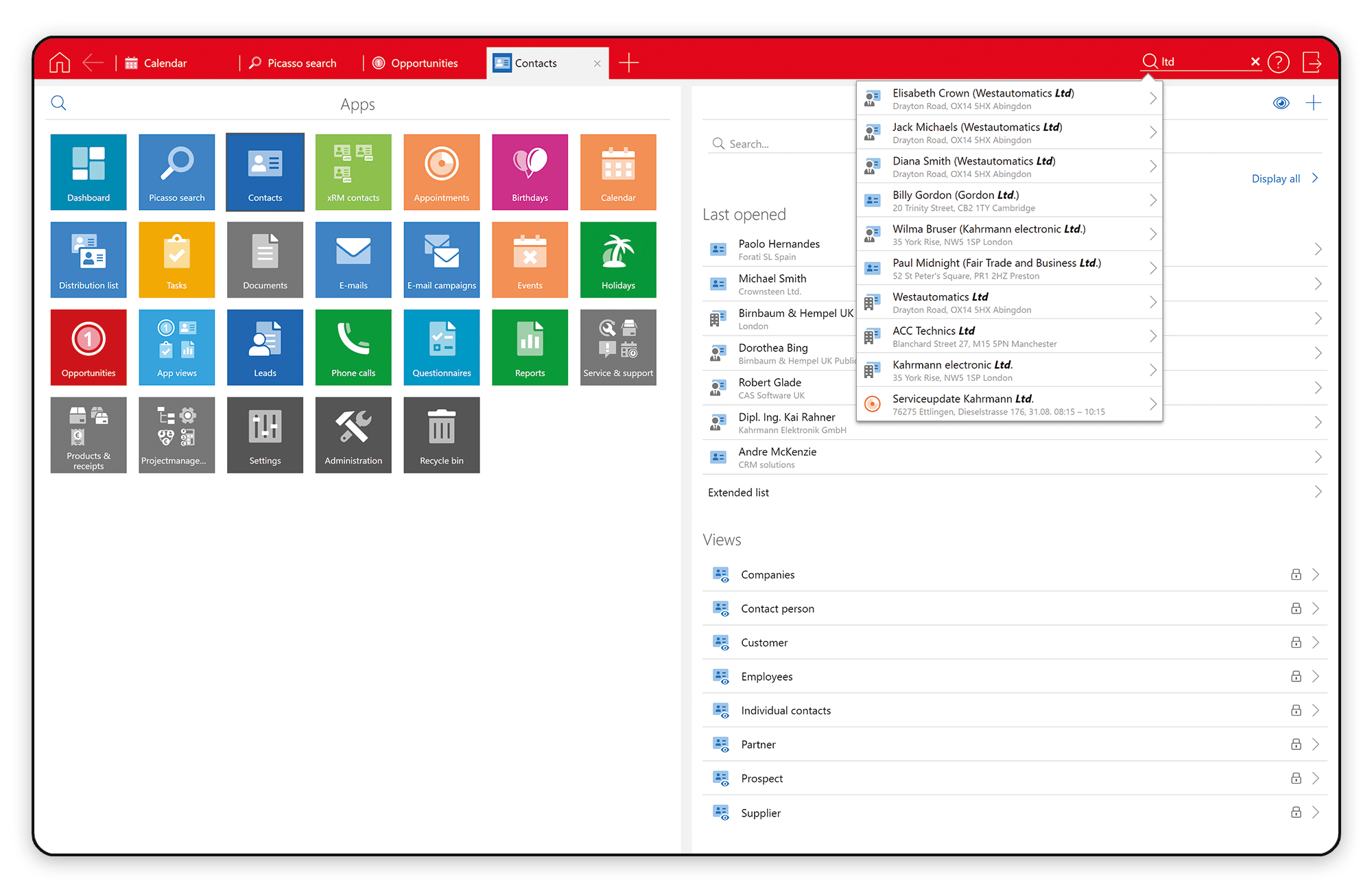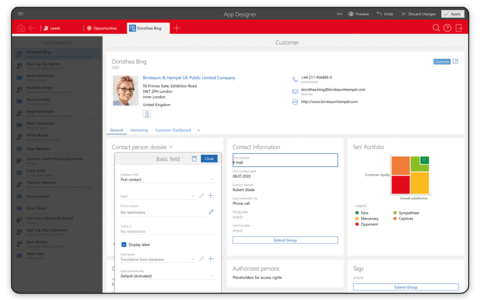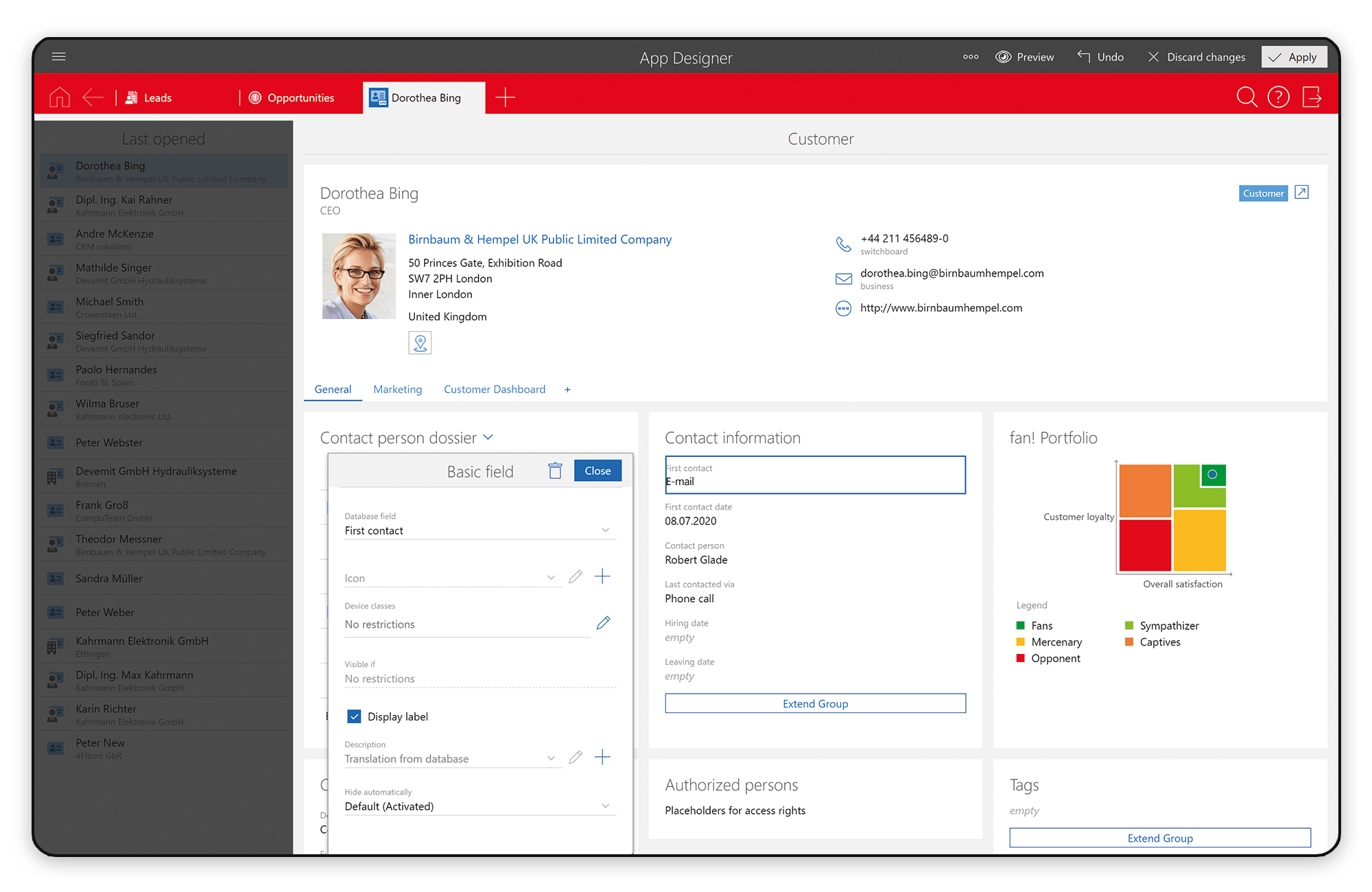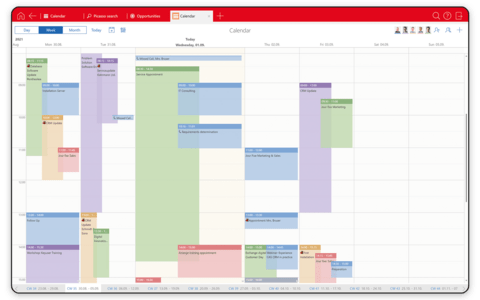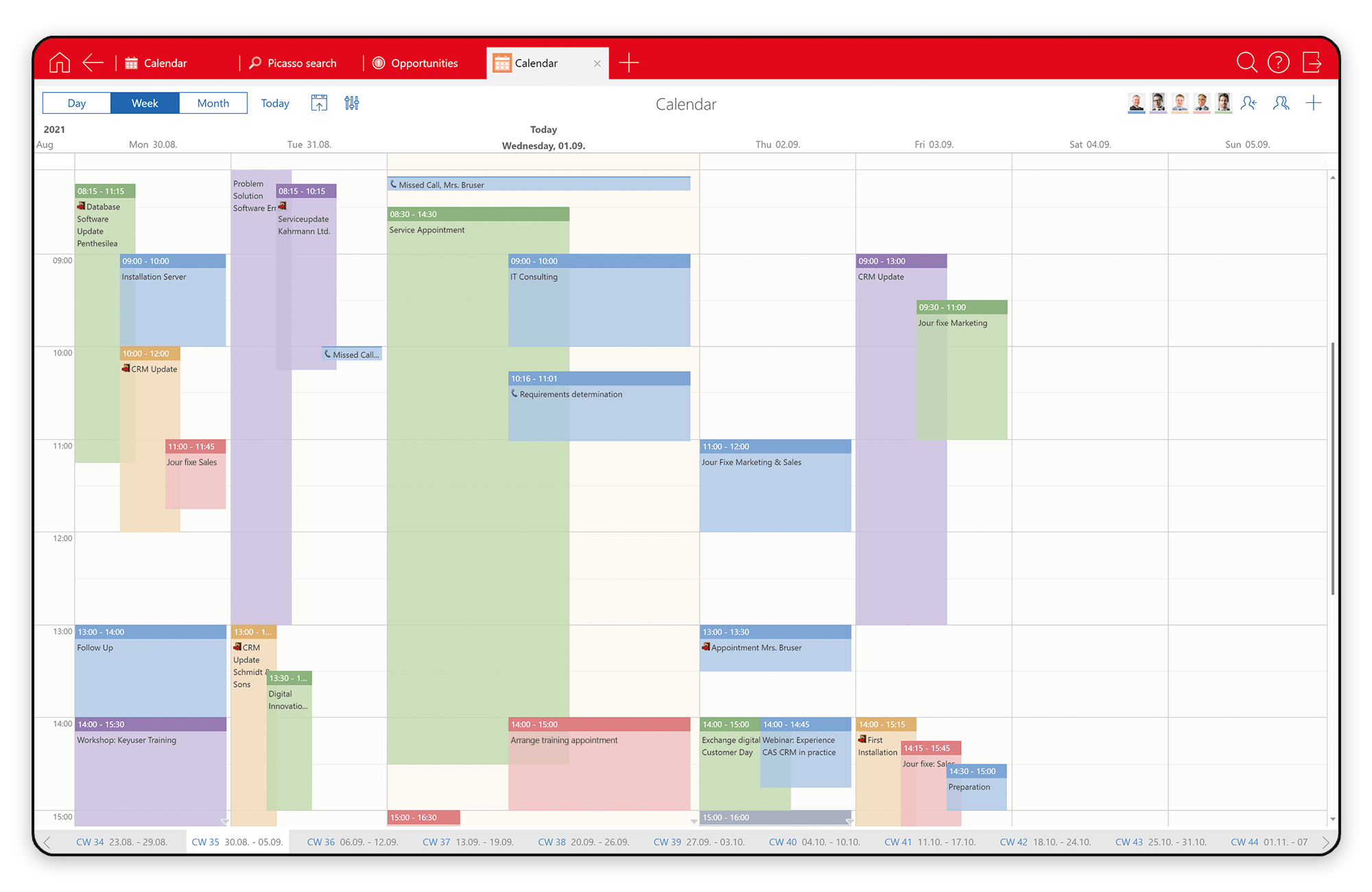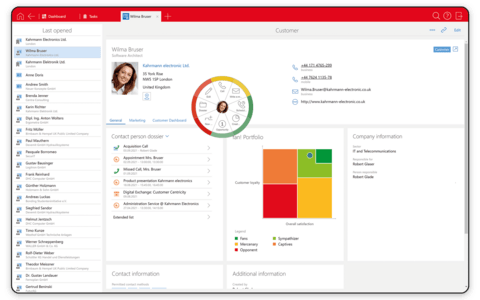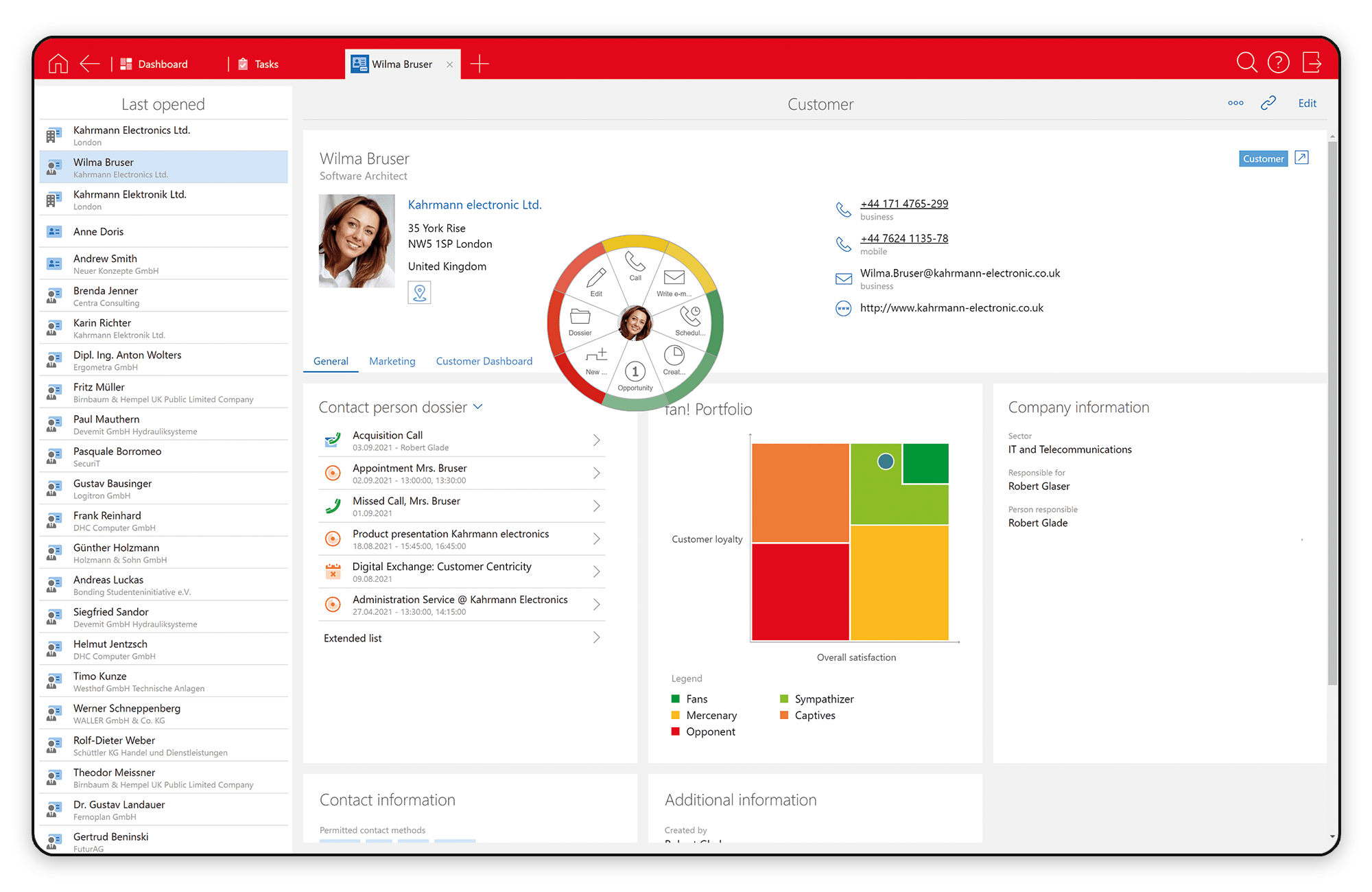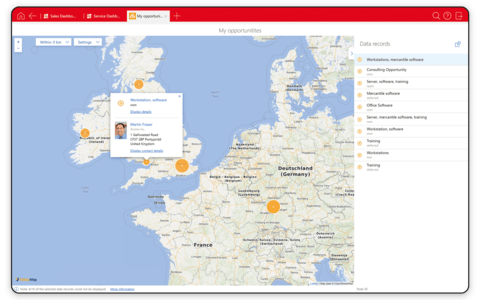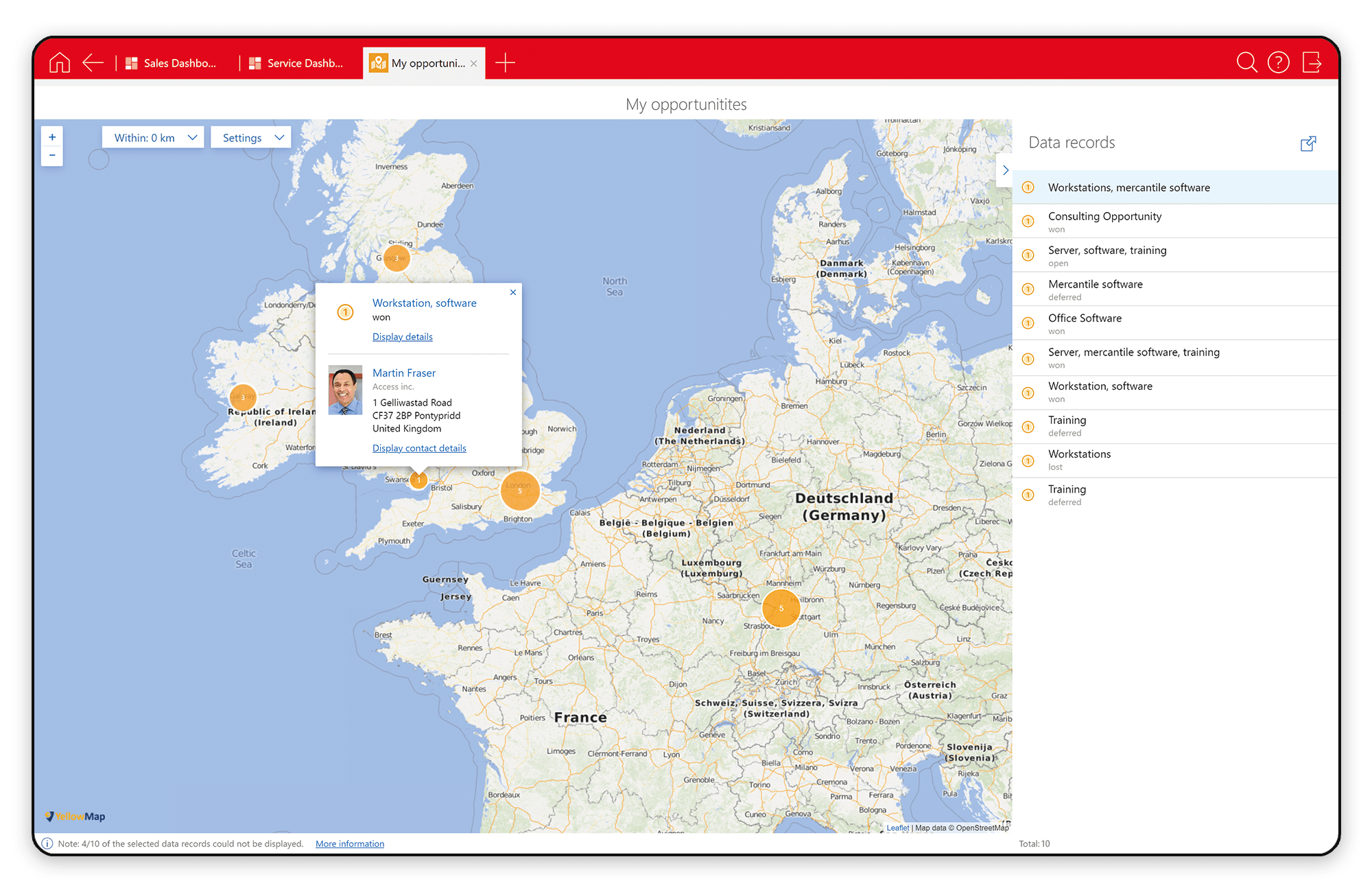 CAS genesisWorld success stories
Customer voices
CAS genesisWorld – the best solution for your customer relationship management
Access all your data in a single CRM + AIA® software solution and manage your customers perfectly
CAS genesisWorld offers companies a professional solution for successful customer relationship management: CRM. The CRM + AIA® software tool guarantees that you can access all your relevant customer data without losing information. You store data in one central location across departments and the latest data is available at any time. Data is always retrievable – for marketing, project management or sales controlling workflows, as well as across the departments of small, medium or large companies. In addition, for financial service providers and companies that offer consumer goods – CAS genesisWorld can help you to manage your customers more efficiently by using individually adaptable features and new functions for different sectors.
Long-term customer retention with a CRM + AIA® solution from CAS Software
By using a CRM + AIA® solution to support your CRM sales and contact management in your company, you work more efficiently and employees impress your customers with up-to-date knowledge. Thanks to professional, individual consulting and interactive analyzes, you can strengthen the relationships with your customers and retain them in the long-term, even if contact persons change. A customer's history or appointments can always be easily accessed and edited in your CRM system. New contacts are immediately stored in the CRM + AIA® solution and your employees always have them at hand. CAS genesisWorld enables you to make strong CRM analyses to strengthen the relationships with your customers: create reports and use the software to define the profile of your target group.
You will no longer require different CRM solutions to successfully manage your customers. With software products from CAS CRM, you can organize your customer relationship management in a professional and uniform way to improve your company's productivity. Streamline your CRM processes in sales or customer service, and your employees can concentrate on the important tasks.
Start your CRM success story today
We can help you on your way